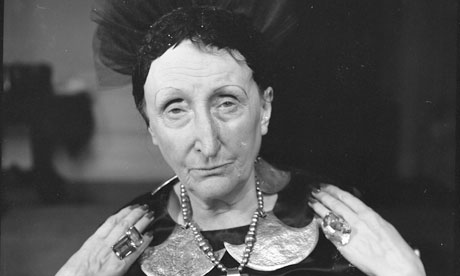 When you're just an enthusiast, you can write about anything you want. You can publish long interviews with writers that only 20 people have ever heard of, knowing full well that maybe two dozen people will read all the way to the end. You can write serious, long reviews of books from small presses and faraway countries. Your only restriction is the limit of your curiosity.
But you probably won't get much attention.
 An interesting piece from Jessa Crispin (no, that's not her picture), who ran the Bookslut site until recently and has now closed it down. She reflects on the pre-Twitter days when literary blogs and zines were started by people who did it for the love of it. But then in came the advertisers offering money, and in came the pressure for clickbait. In came the disincentive to review anything but the books everyone was reading.
those of us who started our labours of love will find that love eventually runs out when not shored up with money and audience , she says.
 Well, Gert isn't there yet. Raise your glasses, bookish blog mates. Here's to many years of doing what we like.
http://www.theguardian.com/books/booksblog/2016/may/16/bookslut-was-born-in-an-era-of-internet-freedom-todays-web-has-killed-it